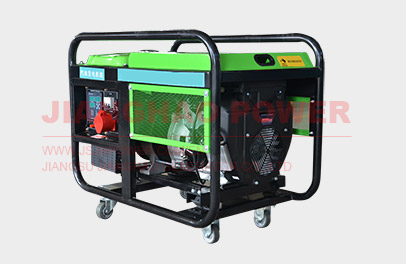 Jiangsu Jianghao Gasoline generator use Kohler or Jianghao Power engine,equip with AVR alternator,this series genset output stable,performance stable and safe,operate easy and maintenance simple.
Genset speed is 3000rpm,cooling system is forced air cooled,Alternator is AVR brush excitation. Add amortisseur winding to improve the alternator performance,and restrain the Instantaneous voltage and the rotor circuit over-voltage.Stator offer excitation source via AVR,AVR is a control module to adjust the excitation magnetic field current,According to the voltage signal from stator,AVR make the feedback and adjust the startor power output via rotor magnetic field,to meet the requirements to control magnetic field current.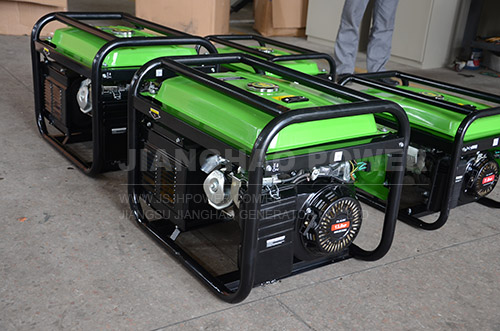 For insure the high precision voltage adjustment rate,AVR reaction the average voltage of two phase.Every genset contains 4 wheels for easy moving.